Dr. Darlene Blaney has a PhD in Nutrition, and is a nutritional consulting practitioner and certified fitness trainer. Her passion is to teach others having good health can be simple.  She deals with problems and concerns by teaching optimal diet and lifestyle factors finding lasting results, not just "quick fixes".   Areas Darlene enjoys working with include: Allergies, Weight management, Heart Disease, High Blood Pressure/Cholesterol, Stress Management, Depression, Menu Planning/Balancing, Vegetarian Diets, ADD/ADHD, Candidiasis, Diabetes, Digestion, Women's Health and more!
Quickly and simply create a number of tasty yet healthful dishes using Darlene's total vegetarian cookbooks or try out her natural plant-based seasoning blends in your favorite recipes!
Founded by Darlene Blaney, Total Health School of Nutrition is proud to offer a comprehensive program and diploma in Nutritional Consulting.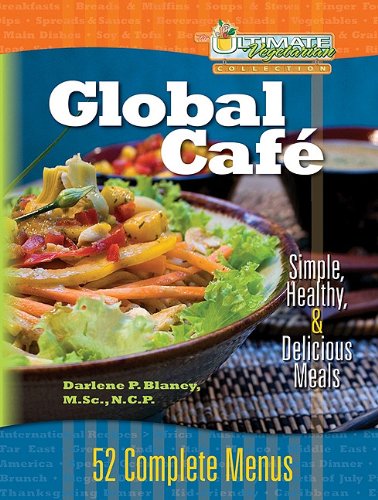 Cookbooks By Darlene Blaney, PhD.
Divi Ships with a tone of great premade layouts to get you started with a homepage, a portfolio, an eCommerce Storefront, and much more! Check out the theme demo to preview a few of these premade layouts. We've even realeased layout packs along the way for portfolios and business focused websites.